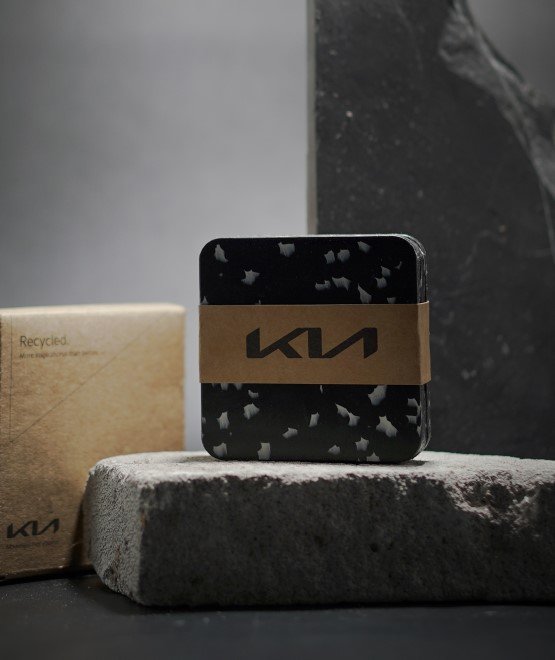 8000 coasters in a set of 4 were packed & delivered to the KIA Motors for the Auto Expo 2023. Our state-of-the-art coasters were made from recycled plastic waste, more specifically, from shredded CD flakes.
It served the part of a fun recycling exercise where the enthusiasts put used plastic bottles at one end and received our environmentally-friendly coasters in return.
The whole sustainability movement was inspired by creating a better future for all under #AnInspiringTomorrow.
We saved around 1000kg of plastic waste and contributed largely to the circular economy.
More than 15000 pieces crafted with much love for the planet. We saved around 3000kg of plastic waste that was utilized in this project.
For their home décor SS23 collection, we worked on the sampling of around 15 products out of which 10 were finalized for the final production.
You can check out our creation on the Urban Outfitters website under "Recycle" category.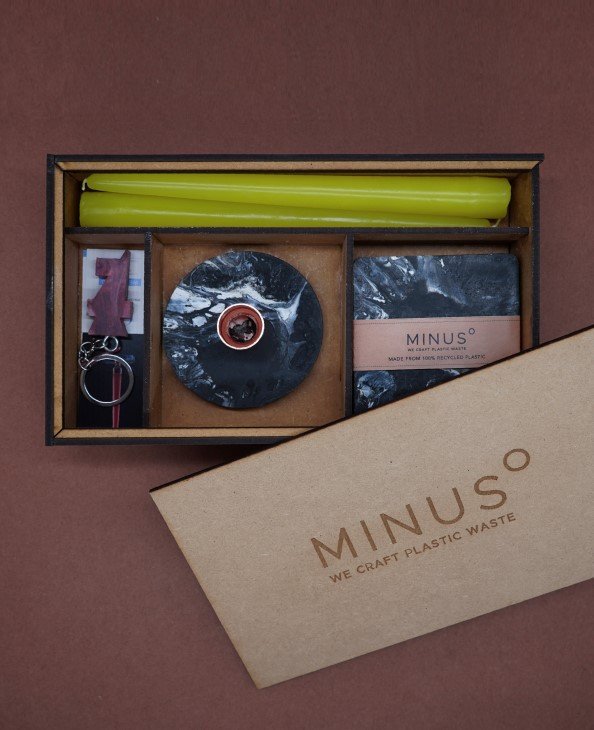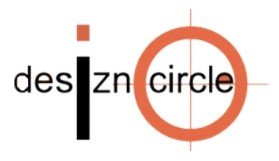 We collaborated with Desizn Circle to assist in Diwali gifting initiative taken by them.
Our environmentally-friendly gift box consisted of a candle stand, keyring, and coasters that was beautifully placed inside a wooden box. Over 100 gift boxes and 50 pieces of Ecopots were packed and delivered to Desizn Circle.
Over the course of several weeks, we interacted closely with the company to understand its goals and requirements to develop and execute customized gifting.

Contact Us for Corporate Gifting
and B2B Collaboration
contact@minusdegre
+91 9654063124 / 7998161030