We are young start-up aiming to upgrade the use of recycled plastic. We aim to bring it to the front from the background and use it majorly in the mainstream of the top line items. Of all the plastic dump 9% has been dumped but the remaining 91% is where lies our window of opportunity. We are on a ceaseless strategic project for utilising all the plastic waste around us to make a superior future for all.
All single-use plastic packaging that took less than 10 seconds to unpack tends to end up in landfill (e.g.: snacks, water bottles, etc). This is where Minus comes into action: to rescue all the short-lived plastic from not letting them end in a landfill or any water body. Our mission is to reduce the genesis of virgin plastic by replacing it with reused and recycled plastic of superior quality. We aim in the skyward direction to make provision for the new and better-recycled plastic in every sphere where it can be used possible.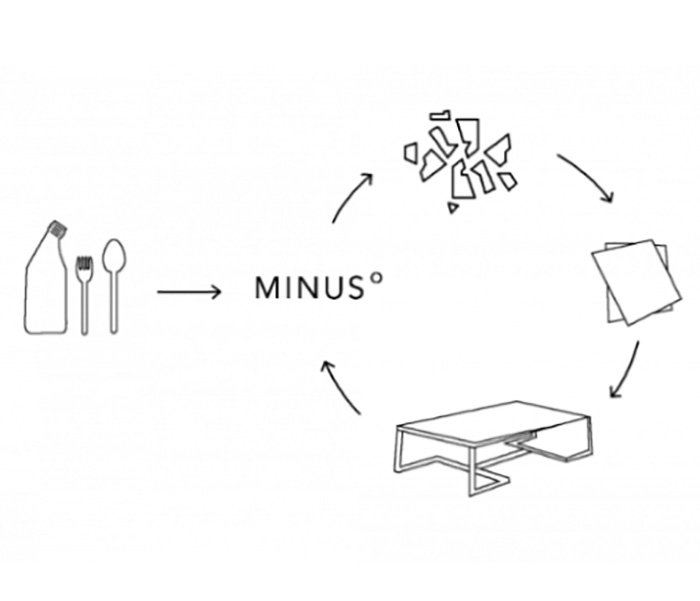 Minus Degre is a mission-driven zero-waste organization that is determined to contribute to solving the problem of the 9.46 million tons of plastic waste that are generated annually in India. Plastic waste pollutes our oceans & land and affects our climate, food chain, and environment; we wish to address one of humanity's greatest challenges by doing our bit in increasing the ecological footprint.
Our mission is to infuse products made from recycled plastic into the circular economy as creatively and innovatively as we can. Your help in heralding a bright tomorrow for our future generation is just one conscious step away. The mass perception that waste is of no good must change for the better and beautiful tomorrow.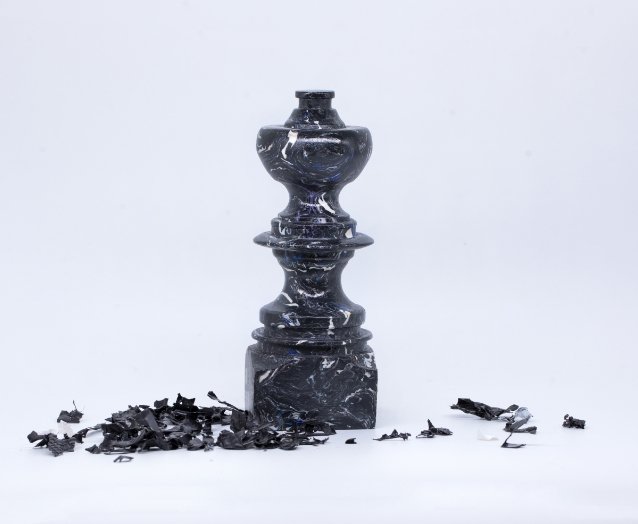 "Building a future in which humans live in harmony with nature."
Our distinctive plastic panels can be used to create modern-looking environmentally-conscious furniture and interior or exterior design elements.
We believe that by generating demand for products made from recycled plastic we can keep this valuable material from ending up in landfill, the
oceans, or incinerators. We demonstrate to companies that they can make beautiful and functional new goods from locally produced waste and make a visible commitment to the circular economy.

Reaching a 100% material utilisation rate
At The Good Plastic Company, we advocate for a localised plastic recycling and remanufacturing by simplifying logistics that lead to reduction of CO2 emissions. We are developing zero-footprint manufacturing by utilising renewable energy and aiming to reach a 100% material utilisation rate.
Our 'think globally, act locally' strategy has already given us a footprint in three European countries, and we are working on expanding to further territories.
Our aspirational goal is to incorporate recycled plastic into the circular economy in as many countries as possible. With our help, what was once considered waste can now become a beautiful part of our lives. We are not just a supplier: we are your new friend in understanding and working towards true sustainability.
We believe in a more realistic approach to the plastic problem. Plastic isn't waste as long as we create value from it.
Which is why we believe that the world should move from the misuse to reuse of plastic.
It's the wiser thing to do – for our planet, for our businesses, for our
communities.
Leading the transformation of plastic usage by changing it from a linear to a circular economy.
How?
By valuing plastic and paying for waste. Encouraging consumers, industries and waste pickers to simply not discard it.
By closing the loop on plastic usage and turning it into usable products; thereby stopping it from reaching landfills and polluting our oceans.
By organising India's unorganised waste sector. Streamlining supply, collection and segregation of plastic waste making us better recyclers.